Welcome to
PJ O'Reilly's Irish Pub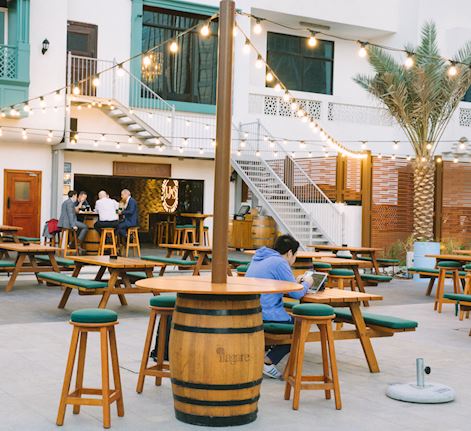 PJ O'Reilly's is an Abu Dhabi institution, and having just undergone its first major renovation on 25 years, needs to be seen to be believed! PJ's offers the perfect blend of Irish hospitality with Abu Dhabi comfort, and is proud to be one of the oldest pubs in the City.
With peaceful poolside views, live music three nights a week, and an exciting interactive quiz night, PJ's has something for everyone!
For the weekend frivolities, join us for either our PJ's Hair of the Hog breakfast, featuring all the traditional breakfast favourites, or the upgraded Hog Fest Friday brunch, featuring live music, free flowing beverages, and food offerings from the BBQ and our brand new Food Trucks!
Opening Hours
Sunday to Wednesday 12:00pm - 2:00am
Thursday 12:00pm - 3:00am
Friday 9:00am - 3:00am
Saturday 9:00am - 2:00am